Leah Bennet
Teacher – Commercial Jazz & Hip Hop Specialist
Bachelor of Arts in Contemporary Performance and Theatre Studies -WAAPA
Commercial Interior Designer
WWC
Senior First Aid & CPR
When I began dancing at 3 years of age, I had no idea that it would lead me to where I am today. My journey began at Jody Marshall Dance Company, where I learnt many styles including jazz, tap, ballet, contemporary, commercial jazz and hip hop. During my time at JMDC, I completed my CSTD theatrical exams and competed in many local competitions where I qualified for the Norma Atkinson Championship.
I also attended Stage Door Theatre where I developed a passion for acting; which lead me to completing a Bachelor of Arts at WAAPA and ECU, in Contemporary Performance and Theatre Studies. Throughout this time, I gained an interest in Physical Theatre and Dance Theatre; becoming the leading choreographer and movement director for nearly all of my WAAPA performances. I was also lucky enough to combine my passion for acting and dance by featuring in a few local music videos and feature films.
Dancing has taken me around the world! From Los Angeles, where I performed in Disneyland; to Nepal, Singapore and the Galapagos Islands where I rediscovered my love for teaching. Since then, I have taught at Ambiance Dance, Jody Marshall Dance Company Perth and Singapore, F is for Dance and many high schools in Perth. Dancing has always been a huge part of who I am and has taught me a lot about myself reminding me that there are many ways to achieve your goals.
I am proud to be part of Ambiance Dance Company and the teaching team and very much look forward to working with every ADC student in the future.
Love Miss Leah xo
Miss Rebekha started dancing at the age of five and grew up at Jody Marshall Dance Company. Throughout her years dancing won numerous C.S.T.D awards through both competitions and exams including the Helen McKay Junior Scholarship, Intermediate Ballet Award, Senior Classical Championship, Classical Premier Dancer Award and Martin Rubinstein Award.
Upon graduating from the Graduate College of Dance she received the honour award for the highest achievement in dance performance and performed lead roles in the end of year production. Rebekha was accepted into the New Zealand School of Dance in 2009 as a Contemporary Major. After graduating from NZSD, Rebakha accepted a seasonal contract with the Royal New Zealand Ballet with their tour of 'Angelina Ballerina' throughout Australia and New Zealand.
Love Miss Rebekha xo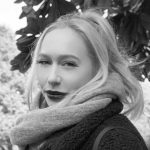 Georgina Matich
Teacher – Classical Specialist
West Australian Ballet – Professional dancer
Queensland Ballet
Georgina was born in Wellington, New Zealand and began her ballet training at the age of 4, following in her mother's footsteps. She moved to Australia at 16, training with Prudence Bowen (Gold Coast) and Hilary Kaplin (Sydney) before receiving a placement in Queensland Ballet's professional program, working under the leadership of Artistic Director's Francois Klaus and Li CunXin. Where she had the opportunity to both preform and tour with the Company. She joined the West Australian Ballet in 2014 performing in their seasons of Giselle, La Fille Mal Gardee, Snow White and Embraceable You (Balanchine).
Through her recent work with young dancers Georgina has discovered a love of teaching, reigniting her passion for for all things dance.
Georgina is passionate about commencing her work with Ambiance Dance Company and looks forward to passing on her knowledge and inspiring the students of ADC.
Love Miss Georgina xo
Brianna Major
Teacher & Administration Team Leader
Bachelor of Arts (Arts Management) – currently studying
Advanced Diploma of Performing Arts – Major in Dance
Diploma of Performing Arts – Majored in Dance
Senior First Aid & CPR
WWC
Brianna started dancing at an early age and instantly found her passion. She undertook many examinations for various styles, including Jazz, Ballet and Tap and achieved exemplary results in different syllabi such as CSTD, ATOD and DMIA. She also competed in many local competitions and from the first time Brianna stepped onto the stage there was no getting her off.
In 2014 she graduated from Perth College and was accepted to study full time commencing the following year at Principal Academy of Dance- where she furthered her training in; Ballet, Jazz, Modern, Tap, Contemporary, Showgirl, Pas De Deux, Musical Theatre, Singing and Acting. She then graduated in 2016 with an Advanced Diploma of Performing Arts.
Brianna has always been a lover of lists and all things organisation and at the end of 2016 she accepted the role of Administration Assistant and Student Services Officer at Principal Academy of Dance and Theatre Arts. Within this role Brianna got to further her understanding and learn all the ins and outs of Register Training Organisations, Course Compliance and Unit Mapping as well as providing support and guidance to the students in many different aspects of their training. This then led Brianna to her current job in administration at APS Physiotherapy in 2018, which specializes in physiotherapy for Dancers.
Toward the end of 2017, Brianna joined the Ambiance Dance team and her passion for dance and teaching was reignited. She thoroughly enjoys watching her students improve from week to week and seeing all the friendships form in and out of class time. For Brianna the ultimate joy is seeing the excitement on a student's face when they achieve something they have been working on or struggling with. The smile across their face says it all.
2020 will see Brianna begin her studies of Bachelor of Arts (Arts Management) at WAAPA, while completing her CSTD Modern Jazz Examinations.
Brianna is a bright and bubbly person and has a love for teaching and passing on her knowledge of dance.
Love Miss Brianna xo
I began dancing at the age of 5 in jazz, tap and acrobatics and later began ballet from the age of 10. I have competed in local, state and national competitions winning numerous placings, titles and awards. I have travelled over east completing workshop programs and courses and have performed as an acrobat at multiple corporate events in Perth, including a month long show in Singapore. In 2014 I travelled to Los Angeles representing Australia in the World Championships of Performing Arts where I made it to the final returning home with a world title and 3 silver medals.
I have studied and completed all Jazz and Ballet examinations under the Australian Teachers of Dance (ATOD) syllabus. I am a qualified Acrobatics teacher under the Acrobatic Arts syllabus in both module 1 & 2 and am an accredited cheer coach under the Australian All Star Cheerleading Federation (AASCF).
Throughout the last few years I have been qualified in teaching the nationally recognized and accredited programs Baby Ballet and more recently Ready Set Dance to children aged 18 months to 5 years.
Last year I worked closely with Greta Brinsley, founder and creator of the Acro Link syllabus under the International Dance Techniques syllabus created and ran by Lucy Ellis and Kylie Norris.
For the past 5 years I have been a part of the Western Australian Netball League umpiring squad. I'm also currently in my final year studying a Bachelor Nursing & Science at Curtin University.
I am thrilled to be back with the Ambiance team and am excited to be able to continue to share my acrobatic and dance knowledge with all future students!
Love Miss Andrea xo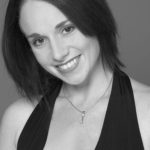 Jacinta Ross- Ehlers
Teacher- Classical Specialist
Diploma of Dance Academy de dance Classique Princess Grace Monte Carlo
WAAPA Lecturer in Dance (10yrs)
Certificate IV TAE
Senior First Aid & CPR
WWC
Jacinta Ehlers born and trained here in Perth at the Graduate College of Dance under the directorship of Terri Charlesworth.
She continued her ballet training at 15 years of age on scholarship at the Academie de Danse Classique Princess Grace in Monte Carlo. It was in her 3rd year at the school in 1991 where she won a cash prize at the prestigious ballet competition the Prix de Lausanne in Switzerland.
Jacinta was accepted into the Bern Ballet Company, Switzerland at 18 years of age. She danced solo and Principal roles with the company for 3 years before continuing her career with Basel Ballet Switzerland for another year.
She returned home to Perth to join the West Australian Ballet Company in 1995. Jacinta danced solo and Principal roles with the company for 11 years before retiring to have a family.
Since retiring she has been a Lecturer with the West Australian Academy of Performing Arts for 10 years, along with guest teaching and adjudicating at competitions and many schools throughout Perth.
Jacinta is very much looking forward to sharing her love and passion of classical dance with our Ambiance students.
Love Miss Jacinta xo
Kate Smiddy- Henderson
Musical Theatre Specialist
Director Clarty Parties
Diploma Musical Theatre
Senior First Aid & CPR
WWC
Originating from England Kate began to take an interest in singing and performing at an early age.
At the age of 16 Kate was accepted Into the prestigious London School of Musical Theatre and just prior to graduating Kate joined the No 1 UK tour Mad About Musicals.
Kate then went on to play lorraine in the European tour of Boogie nights. Dusty, in the musical, Dusty Springfield Story And played the role of Linda in 'Rocket Man' The International tour.
Kate also had a successful few years living in Sydney where she directed and performed for the prestigious Ensemble theatre company and became Director of their children's programme.
As well as being on the stage Kate is also an accomplished session singer, and tv actress singing for ITV'S Britain's Got Talent, Capital Voices, Samsung Phones. Anthem records And many feature films. Including Stardust, and Mamma Mia.
Tv credits. Home & Away, Byker Grove. Holby City, & Britain's Got Talent.
As well as performing on the stage Kate's biggest passion is children's theatre teaching and directing and passing on the knowledge she has gained in the industry.
Kate knows how important it is to have a solid technical dance background whilst being a triple threat in all disciplines of singing, acting and dancing and strongly believes that dancers who can sing also have better opportunities in gaining employment.
Over the years Kate has perfected and structured her private singing, musical theatre and audition technique classes, many of Kate's past students have gone onto to secure places at top London Theatre schools
Kate is really looking forward to working alongside the very talented Teachers and students at Ambiance dance and particularly looking forward to watching the students at the Academy grow and develop into confident performers.
Kate recognises the huge impact that the Arts has in nurturing young people's confidence and self esteem and will continue to encourage each child to recognise their own unique brilliance; to find their 'voice' and to not shy away from expressing themselves. Kate is looking forward to working with you all.
Love Miss Kate x
Shannon Timms
Teacher – Singing & Musical Theatre Specialist
Advanced Diploma in Dance & Musical Theatre
Certificate IV in Dance Performance
Bachelor of Education Secondary Teaching- Graduating in 2020
Certificate II in Business Studies
Senior First Aid & CPR
WWC
Miss Shannon began dancing in 1995 at the age of two at the Jody Marshall Dance Company. She began in jazz classes and moved on to tap and ballet at the age of three and four respectively and it was from there that her love for dance grew.
Shannon has competed in many CSTD competitions and completed examinations in Theatrical, Tapping and Ballet. During High School, Miss Shannon was a big part of the Arts department. Her love for singing, acting and dancing shaped her High School life. She was part of the choir and was subsequently made Choir Captain as well as Arts Captain in Year 12. She also received the Colours and Honours awards for services to the Arts and successfully maintained a Vocal Singing scholarship from Year 8 to 12.
After graduating from High School, Miss Shannon was accepted into the full time Dance and Musical Theatre course at the Principal Academy of Dance and Theatre Arts in Leederville. Classes at PAD included training in Broadway Jazz, Tap, Ballet, Commercial Jazz, Showgirl, Singing and Musical Theatre. Since graduating, she has performed in paid shows for events and has starred in short films.
Miss Shannon is currently studying a Bachelor of Education (Secondary) and is eligible to complete her Teaching Certificate in CSTD Tapping in 2018.
Miss Shannon feels blessed and so happy to be part of the Ambiance Teaching team, she cant wait to share her knowledge and passion for dance and musical theatre with the ADC students.
Love Miss Shannon xo
Isabella Torretti
Teacher
Teachers Certificate Tapping C.S.T.D.
Teachers Certificate Classical Ballet C.S.T.D.
Teachers Certificate Modern Jazz C.S.T.D. – currently studying
Certificate IV in Dance Teaching & Management – currently studying
Bachelor of Secondary Education – currently studying
WACE attained (94)
WWC
Beginning lessons in jazz and tap at age 3, dance has always been a big part of my life. At the age of 7 I became a student of Miss Tania Sibon at Ambiance dance where I truly found my passion for dance and was given the opportunity to nourish it. I took up and studied many styles including jazz, tap, classical ballet, lyrical, contemporary, hip hop, and musical theatre. I have also undertaken a part time dance course at the Western Australian Academy of Performing Arts (WAAPA) where I was able to further pursue my interests in ballet, contemporary, choreography and improvisation.
During this time I have competed in many local, state and national competitions winning numerous placings and awards. This includes being awarded senior dancer of the festival at the Bayswater Festival of Dance October Competitions four years in a row. Throughout my years at Ambiance Dance I have also undertaken many CSTD exams in the styles of modern jazz, tap and classical ballet in which I have received high and pleasing results. This year I endeavour to continue my CSTD exams by completing my CSTD teacher's Diploma's in tap. I have also decided to further pursue my love of teaching by enrolling into a Bachelor of Secondary Education at ECU.
More recently, I have been a member of the Western Australian Tap Dance Orchestra (WATDO) where I have been immersed in the culture and history of tap dancing. I have truly loved learning about the history of dance and hope to be able to share some of this new found knowledge with my students.
This year I hope to continue sharing my love for dance with all those around me and can't wait to continue creating, expressing and inspiring.
Love Miss Isy xo
Hannah Collier
Teacher
Bachelor of Nursing  – Qualified Nurse
Teachers Certificate Modern Jazz C.S.T.D. – currently studying
Senior First Aid & CPR
WWC
I started dancing when I was just 4 years old. When I was 7, my mum attempted to steer me towards netball, but I firmly told her "No Mum, dancing is my sport!" And here I am quite a few years later, just as passionate about dance and now enjoying being able to share my passion with others in the Ambiance family.
My dance journey began with studies in Modern Jazz, Tap, Classical and Contemporary genres. Examinations, troupes, solos and duos have always been a big part of my life. In 2014 I was lucky enough to travel to Los Angeles, where I spent one week dancing in Disneyland, Universal Studios, California Adventure and on Hollywood Boulevard.
I have just finished studying a Bachelor of Science (Nursing) at ECU and am excited to say that I am now a qualified Registered Nurse! However, that does not mean I am going to lose my love for dance as it is a huge part of my life. It has taught me to be determined and strong and to persevere to reach my goals. Through Dance, I have gained life long friends, make up skills and many laughs along the way. I love how I am able to express myself through dance.
No matter how bad the day might have been, I forget all about it the moment I step into the studio, ready for whatever is thrown at me, in between the laughter and friendship shared.
I am looking forward to this huge year ahead and watching you all grow and flourish into the amazing dancers and people I know you all are!!
Love Miss Hannah xo