Principal Teacher /Staff Coordinator
Isabella Torretti
Principal Teacher
Teachers Diploma Tapping C.S.T.D.
Teachers Certificate Tapping C.S.T.D
Teachers Certificate Classical Ballet C.S.T.D.
Teachers Certificate Modern Jazz C.S.T.D. – currently studying
Certificate IV in Dance Teaching & Management
Bachelor of Secondary Education – currently studying
WWC
Info
Beginning lessons in jazz and tap at age 3, Dance has always been a big part of Isabella's life. At the age of 7 Isabella began training under Tania Sibon at Ambiance dance where she truly found her passion for dance. She took up and studied many styles including jazz, tap, classical ballet, lyrical, contemporary, hip hop, and musical theatre. Isabella has also undertaken a part time dance course at the Western Australian Academy of Performing Arts (WAAPA) where she was able to further pursue her interests in ballet, contemporary, choreography and improvisation.
During this time, Isabella has competed in many local, state, and national competitions winning numerous placings and awards. This includes being awarded senior dancer of the festival at the Bayswater Festival of Dance October Competitions four years in a row. Throughout her years at Ambiance Dance, she has also undertaken many CSTD exams in the styles of modern jazz, tap, classical ballet and contemporary, in which she has received high and pleasing results. Recently, she completed her CSTD Premier Danseur Examination, a prestigious exam that requires enormous skill and dedication. Isabella will continue her professional development by working towards several dance teaching examinations.
Isabella has also been a member of the Western Australian Tap Dance Orchestra (WATDO) where she has been immersed in the culture and history of tap dancing. Isabella loved learning about the history of dance and hopes to be able to share some of this new found knowledge with her students.
Recently, Isabella has begun studying a Bachelor of Secondary Education at ECU, where she is eager to develop her teaching abilities.
This year, Isabella hopes to continue sharing her love for dance with all those around her and can't wait to continue creating, expressing and inspiring.
Jonine Barouky
Teacher – CSTD Exam Specialist
Teaching Diploma – C.S.T.D Theatrical
Senior First Aid & CPR
WWC
Info
Jonine fell in love with dance at the young age of 6. Ever since then, dance has been a lifelong passion and big part of her everyday life.
Jonine has completed numerous examinations as well as participating in countless competitions and performances throughout Australia and Singapore. Her examination work and study of the CSTD syllabus provides an incredible amount of experience in the fields of Jazz, Tap, Classical Ballet and Contemporary.
Jonine has been teaching for nearly 20 years, 4 years of which were in Singapore, which shows her commitment, dedication, and passion for dance. Her strong knowledge of the CSTD syllabi has made her a very sought-after choreographer offering her routines to many award-winning dancers involved in competitions in Australia, Singapore and throughout Asia.
Her education and experience are extensive, with Jonine holding a Teaching Diploma (CSTD Theatrical), CSTD Advanced Ballet, CSTD Modern Jazz 8 and CSTD Level 4 JW Contemporary. She is also fully certified in all levels for Progressing Ballet Technique. Jonine is continuing her education with pursuing Teaching Diplomas in the Jazz and Ballet Syllabi and completing Level 5 Contemporary in 2022.
Jonine is also currently studying Dance Anatomy through an external course.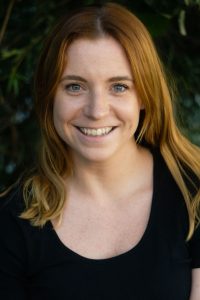 Leah Bennet
Teacher – Commercial Jazz & Hip Hop Specialist
Bachelor of Arts in Contemporary Performance and Theatre Studies -WAAPA
Commercial Interior Designer
WWC
Senior First Aid & CPR
Info
Leah began dancing at 3 years of age at Jody Marshall Dance Company, where she learnt many styles including jazz, tap, ballet, contemporary, commercial jazz and hip hop. During her time at JMDC, she completed her CSTD theatrical exams and competed in many local competitions where she qualified for the Norma Atkinson Championship.
Leah also attended Stage Door Theatre where she developed a passion for acting; which led her to complete a Bachelor of Arts at WAAPA and ECU, in Contemporary Performance and Theatre Studies. Throughout this time, Leah gained an interest in Physical Theatre and Dance Theatre; becoming the leading choreographer and movement director for nearly all of her WAAPA performances. She was also lucky enough to combine her passion for acting and dance by featuring in a few local music videos and feature films.
Dancing has taken Leah around the world! From Los Angeles, where she performed in Disneyland; to Nepal, Singapore and the Galapagos Islands where she rediscovered her love for teaching. Since then, Leah has taught at Ambiance Dance, Jody Marshall Dance Company Perth and Singapore, F is for Dance and many high schools in Perth.
Leah is proud to be part of Ambiance Dance Company and the teaching team and looks forward to working with every ADC student in the future.
Jordan Carney
Teacher- Classical Specialist
Professional Dancer – Sarasota, Tuscon & Minnesota Ballet Companies
Diploma of Dance
Senior First Aid & CPR
WWC
Info
Jordan Carney started dancing from the age of 5 in all genres, jazz, tap, ballet and everything in-between. At the age of 11 Jordan started professional classical training with the Graduate College, now known at Charlesworth Ballet Institute, eventually leading into full time dance studies training in classical, contemporary and Spanish dance. Jordan always had his eyes set on dancing in the US.
After attending the Houston Ballet Academy summer school at the age of 16, he auditioned for a range of year-round courses and took a place with The Washington School of Ballet Professional track program studying under Kee Juan Han. At the TWSB he studied different ballet styles including Balanchine, Vaganova, Cecchetti, and RAD. He attended San Francisco summer school and Ballet West summer school in his final years of study which led to a traineeship with Ballet West in Salt Lake City. He went on to dance professionally for 5 years with the Sarasota Ballet, Ballet Tucson and The Minnesota Ballet.
Jordan has been fortunate to learn and work with world renowned choreographers, thus having a large collection of repertoire under his belt.
Now back in Perth after many years away he is starting a new chapter of his life. He has a huge love for dance and is super excited to share his knowledge and passion with the next generation of dancers in the Ambiance Dance family.
Shannon Timms
Dance Teacher – Singing & Musical Theatre Specialist
Advanced Diploma in Dance & Musical Theatre
Certificate IV in Dance Performance
Bachelor of Education Secondary Teaching- Graduating in 2020
Certificate II in Business Studies
Senior First Aid & CPR
WWC
Info
Shannon began dancing in 1995 at the age of two at the Jody Marshall Dance Company. She began in jazz classes and moved on to tap and ballet at the age of three and four respectively and it was from there that her love for dance grew.
Shannon has competed in many CSTD competitions and completed examinations in Theatrical, Tapping and Ballet. During high school, Shannon was a big part of the Arts department. Her love for singing, acting and dancing shaped her high school life. She was part of the choir and was subsequently made Choir Captain as well as Arts Captain in Year 12. She also received the Colours and Honours awards for services to the Arts and successfully maintained a Vocal Singing scholarship from Year 8 to 12.
After graduating from high school, Shannon was accepted into the full time Dance and Musical Theatre course at the Principal Academy of Dance and Theatre Arts in Leederville. It was here that she continued her training in Broadway Jazz, Tap, Ballet, Commercial Jazz, Showgirl, Singing and Musical Theatre. Since graduating, she has performed in paid shows for events and has starred in several short films.
Shannon has recently graduated Edith Cowan University with a Bachelor of Education (Secondary), majoring in drama.
Shannon feels blessed and so happy to be part of the Ambiance Teaching team, she can't wait to share her knowledge and passion for dance and musical theatre with the ADC students.
Info
Jessica became a student of Tania Sibon-Bourke at Ambiance Dance at the age of 7. It was here that she found a love of dance and was given the opportunity to nourish it. Jess studied many styles of dance including jazz, tap, classical ballet, lyrical, contemporary, hip hop and musical theatre.
Jess has also won numerous placings and awards at several local, state and national dance competitions. Recently, she was awarded Senior Dancer of the Festival at Starlight Festival of Dance. Jess has also undertaken several CSTD exams whilst at Ambiance Dance, in all genres. In 2020 Jess completed her Grade 9 Jazz and Advanced Gold Star Tap, with exceptional results. This year Jess will continue her CSTD exams by completing her CSTD Teachers Certificate in Modern Jazz.
In her finale years of education, Jess has joined APAN Academy, one of Australia's premiere vocational arts training institutions in the areas of Musical Theatre and Dance fulltime school. Here, Jess is studying a Cert IV in Dance. Jess has genuinely enjoyed learning at this academy and can't wait to pass on these new skills to her students.
Jess is excited to share her love for dance with our Ambiance Team, and can't wait to continue her dance journey.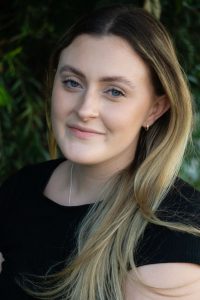 Info
Dance has been a major part of my life for 12 years.
My teachers inspire and nurture my technique and creativity.
The disciplines of dance have taught me life skills that have shaped me into the person I am today.
Teaching allows me to share my love of dance with younger students, helping them master new steps, grow in confidence and discover their own joy of dance
Annika Torretti
Teacher- Classical Specialist
Diploma in Dance (Elite Performance)
Bachelor of Arts – WAPPA
WWC
Info
Annika Torretti started dancing at the age of 3, beginning with jazz, tap and musical theatre. It was at the age of 5 that Annika joined Ambiance Dance and began her training with Tania Sibon. Over the next 10 years Annika participated in many competitions in many different styles, including jazz, tap, classical and many more. Annika has completed many exams in numerous genres' under CSTD, ATOD, RAD and the Cecchetti method, receiving high end results from all. Annika has performed at the CSTD Convention several times and interstate in the Sydney Festival.
After many years of competitions and furthering her knowledge for something she loved, Annika decided that she wanted to pursue a career in dance, but more particularly in a classical company. When she was 15 years old she started her first year of full time training at Charlesworth Ballet Institute under the leadership of Sonya Sheppard. Here she performed many different classical repertoires.
The next year Annika made the big move to Sydney for the year to train at the prestigious Tanya Pearson Academy under the leadership of Ms Lucinda Dunn. Whilst in Sydney, Annika was opened up to many opportunities, including competitions and being able to perform in the Sydney City Youth Ballet's December season of 'The Nutcracker'. She also completed her Cecchetti Intermediate exam as well as her RAD Intermediate Exam.
In 2019, Annika moved back home where she completed three more years of full time training at the Western Australian Academy of Performing Arts (WAAPA), where she has received her Bachelor of Arts (Elite Performance). Annika will continue her training at WAAPA, studying an honours degree with LINK Dance Company.
Annika has been a part of the Ambiance Dance community for many years and will be for many more years to come. She's very excited to be able to share her vast knowledge on classical and contemporary dance with her students and to inspire them to be able to follow their dreams.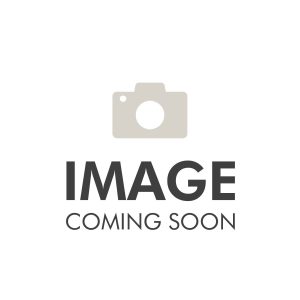 Info
Dancing has been such a big part of my life since a very young age and without it I would be a completely different person. It has taught me many necessary life skills and has created friendships that will last me a lifetime. Dancing gives me the chance to express who I really am to all my friends and family while preforming on stage.
Ambiance Dance is my second home, Miss Tania and all the other teachers have helped me improve my dancing skills and made me a more confident person.
Love Miss Anika xo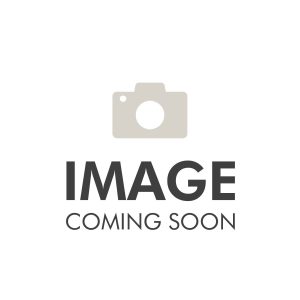 Info
Teacher- Classical Specialist
Diploma in Dance (Elite Performance)
Bachelor of Arts – WAPPA
WWC
Kate Smiddy- Henderson
Musical Theatre Specialist
Director Clarty Parties
Diploma Musical Theatre
Senior First Aid & CPR
WWC
Info
Originating from England, Kate began to take an interest in singing and performing at an early age. At the age of 16 Kate, was accepted into the prestigious London School of Musical Theatre and just prior to graduating Kate joined the No 1 UK tour Mad About Musicals. Kate then went on to play Lorraine in the European tour of Boogie nights, Dusty in the musical Dusty Springfield Story, and Linda in 'Rocket Man' The International Tour.
Kate also had a successful few years living in Sydney where she directed and performed for the prestigious Ensemble Theatre Company and became Director of their children's programme.
As well as being on the stage, Kate is also an accomplished session singer and tv actress, singing for ITV'S Britain's Got Talent, Capital Voices, Samsung Phones, Anthem Records, and many feature films including Stardust, and Mamma Mia.
Kate's TV credits include Home & Away, Byker Grove, Holby City, and Britain's Got Talent.
As well as performing on the stage, Kate's biggest passion is children's theatre, teaching and directing, passing on the knowledge she has gained in the industry. Kate knows how important it is to have a solid technical dance background whilst being a triple threat in all disciplines of singing, acting and dancing, and strongly believes that dancers who can sing also have better opportunities in gaining employment.
Over the years Kate has perfected and structured her private singing, musical theatre and audition technique classes, many of Kate's past students have gone onto securing places at top London theatre schools. Kate recognises the enormous impact that the Arts has in nurturing young people's confidence and self-esteem and will continue to encourage each child to recognise their own unique brilliance; to find their 'voice' and to not shy away from expressing themselves.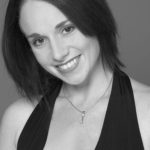 Jacinta Ehlers
Teacher- Classical Specialist
Diploma of Dance Academy de dance Classique Princess Grace Monte Carlo
WAAPA Lecturer in Dance (10yrs)
Certificate IV TAE
Senior First Aid & CPR
WWC
Info
Jacinta Ehlers born and trained here in Perth at the Graduate College of Dance under the directorship of Terri Charlesworth.
She continued her ballet training at 15 years of age on scholarship at the Academie de Danse Classique Princess Grace in Monte Carlo. It was in her 3rd year at the school in 1991 where she won a cash prize at the prestigious ballet competition the Prix de Lausanne in Switzerland.
Jacinta was accepted into the Bern Ballet Company, Switzerland at 18 years of age. She danced solo and principal roles with the company for 3 years before continuing her career with Basel Ballet Switzerland for another year.
She returned home to Perth to join the West Australian Ballet Company in 1995. Jacinta danced solo and principal roles with the company for 11 years before retiring to have a family.
Since retiring she has been a Lecturer with the West Australian Academy of Performing Arts for 10 years, along with guest teaching and adjudicating at competitions and many schools throughout Perth.
Jacinta is very much looking forward to sharing her love and passion of classical dance with our Ambiance students.
Love Miss Jacinta xo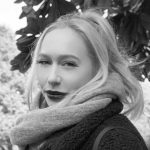 Georgina Matich
Teacher – Classical Specialist
West Australian Ballet – Professional dancer
Queensland Ballet
Info
Georgina was born in Wellington, New Zealand and began her ballet training at the age of 4, following in her mother's footsteps. She moved to Australia at 16, training with Prudence Bowen (Gold Coast) and Hilary Kaplin (Sydney) before receiving a placement in Queensland Ballet's professional program, working under the leadership of Artistic Director's Francois Klaus and Li CunXin. Here she had the opportunity to both perform and tour with the Company. She joined the West Australian Ballet in 2014 performing in their seasons of Giselle, La Fille Mal Gardee, Snow White and Embraceable You (Balanchine).
Through her recent work with young dancers Georgina has discovered a love of teaching, reigniting her passion for all things dance.
Georgina is enthusiastic about commencing her work with Ambiance Dance Company and looks forward to passing on her knowledge and inspiring the students of ADC.
Michelle Screaigh
Teacher – Acrobatic Specialist
Diploma of Performing Arts – ED5 International -Sydney
Acrobatic Arts Certification Module I
Aerial & Silks Performer
Senior First Aid & CPR
WWC
Info
Michelle is now back in her hometown Perth after living in Sydney for 5 years. She started dancing at the age of 3 and has trained in a variety of styles including jazz, acrobatics, tap, ballet, hip hop and musical theatre. From the age of 10 Michelle developed a passion for performing and acrobatics. Michelle is a past student of Ambiance Dance and having her back in Perth is a wonderful opportunity for our current members.
Since graduating from ED5 International in 2015 she has performed regularly on Sydney Showboats as a dancer/show girl sailing Sydney Harbour as well as many corporate gigs and kids shows. International performances include performing on the most luxurious ship ever built -The Regent Seven Seas Explorer sailing Europe and the Caribbean and the
Norwegian Sky sailing in the Bahamas and Cuba.
Before moving to Sydney to complete her Diploma in Performing Arts, Michelle performed in a number of corporate shows at various venues including the Crown Casino, Hyatt Regency, and the Perth Exhibition
& Convention Centre, as a dancer, acrobat, showgirl and scallywag.
Michelle has also trained on various aerial apparatuses including, Silks, Lyra, Spanish Web and Trapeze. Michelle performed and toured with the Skadada Youth Runaway Circus. This included both performing and teaching workshops to young people.
Michelle is an experienced teacher/instructor, having started teaching at an early age and is a competent teacher in many Performing Arts related disciplines. However, her focus/passion is teaching acrobatics in an encouraging and safe environment.
Love Miss Michelle xo
Daniella Barbosa
Teacher – Junior School & Acrobatic Specialist
Accountant
Teaching Diploma – C.S.T.D Theatrical
Senior First Aid & CPR
WWC
Info
Danielle began dancing at the age of 3 at Bullsbrook Dance Academy. What started with just one tap class, grew to jazz, acrobatics, ballet, contemporary and hip hop classes, competing in multiple competitions, passing CSTD examinations in Jazz, Tap, Acrobatics and Ballet and eventually teaching for Bullsbrook Dance which is where she completed her Theatrical Teaching Certificate.
From here, she taught across multiple studios in Perth including Talent Co, Powerhouse, COR Studios, Dance Fusion, Da Beat Dance Studios to name a few.
Danielle's passion in dance teaching has also led her to other states including Melbourne where she trained in the TADA acrobatic syllabus and provided multiple workshops to schools throughout Melbourne and Perth. Across the last 15 years of teaching, she has trained students to compete in competitions of all levels, pass CSTD, Glenn Wood Tap and TADA acrobatic examinations, with students now studying and working across institutions such as Moulin Rouge, NICA, Brent Street and more.
For Danielle, seeing students grow into their own potential and succeed in their own goals, whether big or small, is one of the most rewarding things as a teacher, and she is excited to bring this passion and love to Ambiance Dance Company. Danielle believes that dancing is not only a hobby or a sport, it is discipline, perseverance and emotional intelligence, attributes that have helped her throughout all areas of her life: making her today a very successful woman not only inside but also outside the Dance Studio.