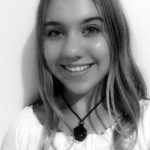 Stacey Boardman
Assistant Teacher – Tiny Tots & Level 1 & 2 Acro
I love being a part of the Ambiance Dance family where everyone is encouraged to do their best, not only in dance but in life. I love working with the children and seeing their smiles when they have accomplished something new. Dance is my therapy, I can lose myself in the music and movement. It shows me that I am cable of anything I put my mind to, turning my can't into can.
Love Miss Stacey xo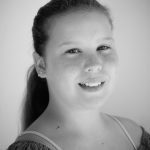 Samantha deHaas
Assistant Teacher – Tiny Tots
I love helping the Tiny Tots because I get see them having lots of fun dancing and improving week by week. The teachers and students at Ambiance are supportive of one another, friendly and one big family. This is why I LOVE to dance at Ambiance.
Love Miss Sam xo
Emma Drinkwater
Assistant Teacher – Tiny Tots & Level 1 & 2 Acro
I love the creativity and style that comes with dancing and how you are able to express yourself. I have been  dancing at Ambiance since the start and I can't wait to pass on my  passion for dance to the younger students in the future.  
Love Miss Emma xo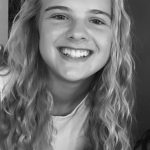 Hanri Groenwald
Assistant Teacher – Tiny Tots & Junior Exams
I have been dancing since I was 4 and immediately fell in love with the art of dance. Dancing makes me the happiest person I can be and whenever I am feeling down I always have something to turn to. It's an amazing feeling being on stage and sharing my passion with others. I especially love helping the younger dancers each week, watching them grow in their confidence and skills, smiling all the way through.
I love being part of the Ambiance family.
Love Miss Hanri xo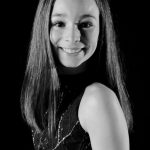 Jessica Jones
Assistant Teacher – Tiny Tots & Junior Troupe Class
Ambiance dance is my family, the senior teachers have taught me so much and I love passing down my knowledge and passion for dance. Ambiance Dance gave me that passion. Seeing the little ones smile every time they achieve a step or just happy to be there brightens my day.
Love Miss Jess xo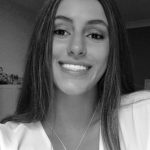 Anika Meyer
Assistant Teacher – Level 1 & 2 Acro & Junior Jazz & Tap
Dancing has been such a big part of my life since a very young age and without it i would be a completely different person. It has taught me many necessary life skills and has created friendships that will last me a lifetime. Dancing gives me the chance to express who I really am to all my friends and family while preforming on stage.
Ambiance Dance is my second home, Miss Tania and all the other teachers have helped me improve my dancing skills and made me a more confident person.
Love Miss Anika xo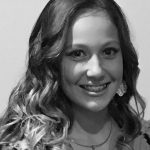 Evelyn Slavich
Assistant Teacher – Tiny Tots
I have been at Ambiance for 4 years and it has been an amazing journey, I have learnt so much and made new friendships along the way.I love to Dance because it lets me escape the real world and I can just be me.
I am grateful  for the opportunity of becoming an Assistant teacher and have had so much fun dancing with the tiny tots. What started as a hobby has turned into a passion. I hope to be able to inspire this passion onto the children I help to teach.
Ambiance has become my second home and cant wait to see what the future brings.
Love Miss Evelyn xo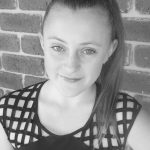 Chelsey Tulloch
Assistant Teacher – Tiny Tots & Junior Troupe
Dance has been a major part of my life for 12 years.
My teachers inspire and nurture my technique and creativity.
The disciplines of dance have taught me life skills that have shaped me into the person I am today.
Teaching allows me to share my love of dance with younger students, helping them master new steps, grow in cofidence and discover there own joy of dance
Love Miss Chelsey xo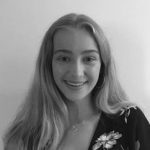 Amy Wydler
Assistant Teacher – Tiny Tots & Junior Jazz & Tap
I love dancing because when I dance it makes me feel free and that I can accomplish anything. I love how you can get lost in the music and the movement that you can forget where and who you are.
I've been at Ambiance Dance for 10 years now and I could not picture myself anywhere else, due to the friendly atmosphere, the amazing staff and the special treatment they give every single student. I love teaching children because I love seeing their smiles light up a whole room after they've accomplished something they didn't think they could. Can't wait for another year.
Love Miss Amy xo