Hannah Collier
Assistant Teacher – Acrobatics
Bachelor of Nursing  – Qualified Nurse
Teachers Certificate Modern Jazz C.S.T.D. – currently studying
Senior First Aid & CPR
WWC
I started dancing when I was just 4 years old. When I was 7, my mum attempted to steer me towards netball, but I firmly told her "No Mum, dancing is my sport!" And here I am quite a few years later, just as passionate about dance and now enjoying being able to share my passion with others in the Ambiance family.
My dance journey began with studies in Modern Jazz, Tap, Classical and Contemporary genres. Examinations, troupes, solos and duos have always been a big part of my life. In 2014 I was lucky enough to travel to Los Angeles, where I spent one week dancing in Disneyland, Universal Studios, California Adventure and on Hollywood Boulevard.
I have just finished studying a Bachelor of Science (Nursing) at ECU and am excited to say that I am now a qualified Registered Nurse! However, that does not mean I am going to lose my love for dance as it is a huge part of my life. It has taught me to be determined and strong and to persevere to reach my goals. Through Dance, I have gained life long friends, make up skills and many laughs along the way. I love how I am able to express myself through dance.
No matter how bad the day might have been, I forget all about it the moment I step into the studio, ready for whatever is thrown at me, in between the laughter and friendship shared.
I am looking forward to this huge year ahead and watching you all grow and flourish into the amazing dancers and people I know you all are!!
Love Miss Hannah xo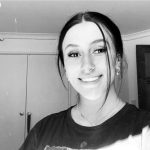 Anika Meyer
Assistant Teacher – Acro & Contemporary
Dancing has been such a big part of my life since a very young age and without it i would be a completely different person. It has taught me many necessary life skills and has created friendships that will last me a lifetime. Dancing gives me the chance to express who I really am to all my friends and family while preforming on stage.
Ambiance Dance is my second home, Miss Tania and all the other teachers have helped me improve my dancing skills and made me a more confident person.
Love Miss Anika xo
Jessica Jones
Assistant Teacher – Junior/Intermediate School
Ambiance dance is my family, the senior teachers have taught me so much and I love passing down my knowledge and passion for dance. Ambiance Dance gave me that passion. Seeing the little ones smile every time they achieve a step or just happy to be there brightens my day.
Love Miss Jess xo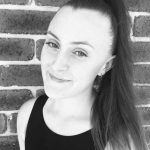 Chelsey Tulloch
Junior Teacher – Hip Hop Crew II & Junior/Intermediate School
Dance has been a major part of my life for 12 years.
My teachers inspire and nurture my technique and creativity.
The disciplines of dance have taught me life skills that have shaped me into the person I am today.
Teaching allows me to share my love of dance with younger students, helping them master new steps, grow in confidence and discover there own joy of dance
Love Miss Chelsey xo
Amelia Mason
Junior Teacher – Hip Hop Crew I
Dance has always had a positive and significant impact on my life since I was young. It taught me the valuable life lessons of perseverance and discipline as well as giving me a driving passion to do something I love. 
Ambiance Dance has helped me bring back that passion after a break of 4 years. The teachers welcomed me with open arms and were super friendly and I cannot wait to pass on my passion to the younger dancers at Ambiance this year.
Love Miss Amelia xo 
Eilish Burke
Assistant Teacher – Junior School
Dance has been a big part of my life for 10 years. I love sharing my knowledge with the younger students and seeing their faces light up after achieving a new step.
The younger students always brighten my day whether it's just their bubbly smiles or their determination to learn a new skill. Dancing is my passion and Ambiance Dance has helped me pass that passion onto the younger students.
Love Miss Eilish xo
Samantha deHaas
Assistant Teacher – Tiny Tots & Junior School
I love helping the Tiny Tots because I get see them having lots of fun dancing and improving week by week. The teachers and students at Ambiance are supportive of one another, friendly and one big family. This is why I LOVE to dance at Ambiance.
Love Miss Sam xo