SHOPPING CART COMING SOON IN 2018!
Complete Order Form online LINK below & see PHOTOS for uniform examples!
AMBIANCE DANCE UNIFORM ORDER FORM LINK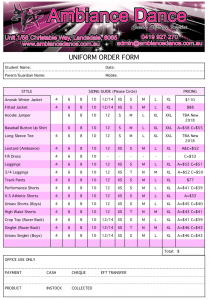 Please refer to the uniform criteria for classes contained within the Ambiance Dance Information Booklet
Order online email admin@ambiancedance.com.au your order form and payment details and pick up at the studio.